Want to buy a new smartphone this year? But wait, there are many great phones coming this year, out of which you can get one of the best devices of 2021. Well, if you don't know about our upcoming smartphone, don't worry. Here, we are telling you about the 5 best upcoming smartphones of 2021.
We can expect other phones with similar features, but some of the features of the devices below are amazing. See the list below and share your thoughts on the smartphone.
Best upcoming smartphone of 2021
1. OnePlus 9 Pro
OnePlus 9 Pro is expected to be launched in March 2021. It is being said that the phone may have Leica branded cameras, which can offer great performance compared to other devices. The handset will come with Qualcomm's flagship Snapdragon 888 SoC and it runs on Android v11 (Q). It will have 256GB storage and 12GB RAM.
This device will bring great specifications that will make OnePlus 9 Pro an all-rounder phone. Expected price is around Rs. Is 52990.
2. Redmi K40
The Xiaomi Redmi K40 is an attractive mid-range smartphone that offers power-packed features. In the same price range, there are other devices that do not offer camera modules such as the Redmi K40. The device will have 64GB of storage. The display comes with a 2K AMOLED screen and can also have a MediaTek Dimension 1200 chipset. The Redmi K40 smartphone is expected to be launched this month. The price is said to be Rs. 23,990.
3. Realme Race Pro
Realme Race Pro is considered a great device with in-display features. This is the first premium flagship introduced by Realme. The device will come with 125W fast charging support with QHD OLED display. It will be a 5G smartphone. There are many reasons to be excited about this phone as it also has Qualcomm's top-of-the-line Snapdragon 888 chipset. Although, this phone may be launched later this month, but first, it will be available in China.
4. Mi 11 Pro
One of the most awaited phones of this year is the Mi 11 Pro. It is expected to have a 200MP primary camera sensor, and will be the first device in the industry. The Mi 11 Pro is also expected to provide 120x zoom functionality. If this is true, then the phone can be a benchmark for other phones. It is also said that this phone can offer 80W fast wireless charging. Also, the Mi 11 Pro is expected to be launched this month.
5. iPhone 13 Pro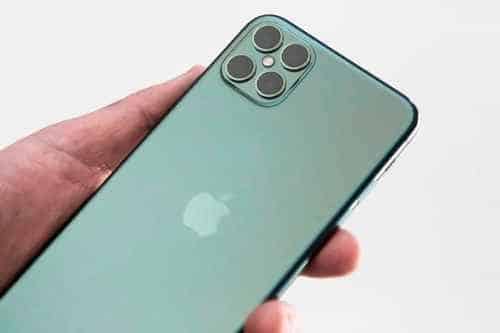 This year Apple is very quick to bring a new device as there are some leaks that say the iPhone 13 Pro may come with a notch-less design. The iPhone 13 Pro will have an under-display fingerprint sensor and will pack up to 1TB of storage. Expected launch date is September 2021.
So, these are some upcoming smartphones of 2021. We have now provided some details, once the smartphone is released we will provide all the details.